ULTRA PURE
Carbon surfaces have no carryover of DNA, protein, or organic solvents
QUICK AND ROBUST
Isolate RNA in <10 min
NO DNASE CLEANUP
So selective that DNA contamination is undetectable by PCR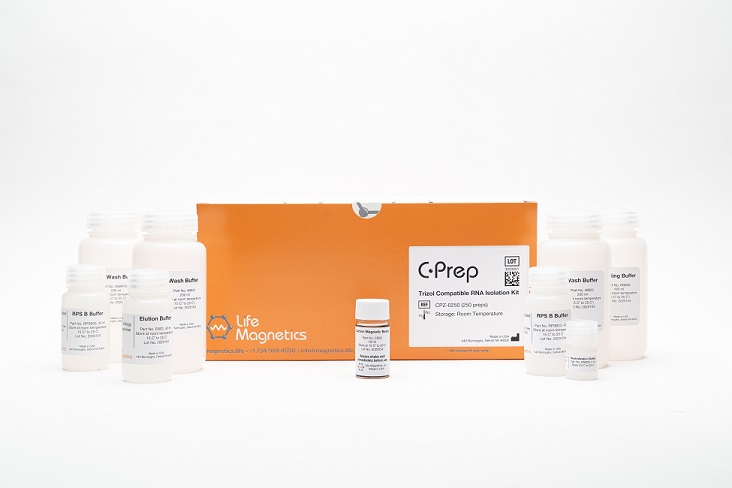 BETTER YIELD
Better RNA yield with difficult samples
SIMPLE AUTOMATION
Compatible with liquid and bead handling automated systems
INTEGRATED SHIPPING
RNA complexes with carbon for stable shipping at room temperature
HIGHER YIELD
15% to 40% better yield than silica-based spin columns and magnetic beads
QUICK AND ROBUST
Isolate RNA in <10 min
NO DNASE CLEANUP
Carbon surfaces are so selective that DNA contamination is undetectable by PCR
HIGHER PURITY
Carbon surface chemistries are extremely selective for RNA and exhibit no detectable DNA or protein contamination
EASE OF AUTOMATION
Magnetic bead-based formats are the preferred and ideal format for automated equipment
STORE AND SHIP AT ROOM TEMPERATURE
While bound to the carbon surface, hydrolysis is inhibited and RNA stability is improved
Our
Technology
---
The next generation of RNA sample preparation is here. Scientists in 2003 discovered that carbon surfaces have a unique interaction with single stranded nucleic acids.
Funded by the United States National Science Foundation (NSF), our company has developed manufacturing technologies which create carbon surfaces precisely tuned for RNA extraction. With proper technique, carbon surfaces always deliver superior performance as compared to silica-based columns and beads.
The main drawback from my current RNA isolation protocol is the numerous centrifugation steps and the relatively low volume of RNA yield in the end. Life Magnetics provides a higher yield of RNA from samples and eliminates the use of centrifugation steps.

It is easy to use and gives high quality and a greater yield at a much-reduced price. Also, the stability of RNA with the beads at room temperature before the final extraction step is a big plus.

This system is significantly easier than Trizol because it can be done on the bench top, rather than a fume hood. It is of comparable ease to Qiagen systems. A potential advantage that this kit has over a Qiagen system is that it can be scaled more easily.

With Life Magnetics Carbon-Based RNA extraction kit, it was nice to switch things up and try a different protocol. The extraction method generated great RNA purity and yield.

When I used the Life Magnetics IsoMag Carbon Based RNA purification kit, I was surprised how easy protocol was to follow and how much more RNA was extracted. The major advantage of this kit over other commercial kits is high RNA yield with no additional DNase cleanup steps.
BUY NOW
Life Magnetics is your complete solution to RNA isolation, storage, and shipping.